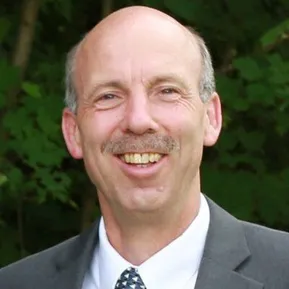 Dan Dimick is Licensed Psychologist and a Licensed and Marriage Family Therapist with over three decades of experience in helping people face their mental health and relationship issues. He works with individuals, couples and families. His areas of expertise include:
Anxiety
Depression
Trauma informed therapy
Addiction
Grief and loss
Couples therapy
Family therapy
The intersection of spirituality and mental health
Dan's approach in therapy is straightforward. He works to build a bond of trust with his patients. Within this context of trust, he helps clients address three goals applied to their unique situation:
Help people reduce their levels of anxiety and depression.
Help people gain new skills and strategies in order to address life problems more effectively.
Help people face with clarity and courage the common, underlying root issues of unresolved trauma, grief and loss, which typically lead to mental health and relationship problems.
Whether he is working with a couple struggling with injured trust, a person facing crippling anxiety, or a family that is coming apart at the seams, he tries to infuse clients with a sense of hope so that they can build healthier lives and relationships. As a therapist, Dan's curiosity makes him listen intently for the obstacles and opportunities within his clients. He is fascinated with human behavior, the role of memory, communication and language, and ultimately the process which leads to healing. In therapy he is driven by two central questions: What will help the client grow and bring them relief from their pain? And second, what does the client's story teach about the experience of being human? These two questions flow through his sessions, helping clients reflect on how they might be healthier in body, mind, spirit and social relationships.
Dan is a graduate of St. Olaf College, Pacific Lutheran Theological Seminary, and the Adler Institute of Minnesota. He is an ordained minister of the Evangelical Lutheran Church in America and through the years has served as pastor to several area parishes on a part time basis. He is happily married, has three wonderful children and three grandchildren. He loves to canoe the boundary waters of northern Minnesota, and hike in state and national parks.
---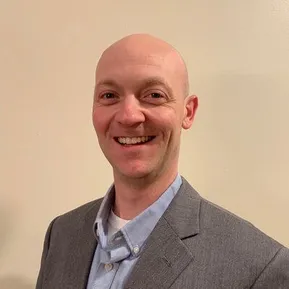 Andy Dimick is a Licensed Independent Clinical Social Worker. He is a graduate of Saint Olaf College and the University of Wisconsin Madison where he received his Master's degree in social work. For the past decade he has worked in the mental health field serving children, adults, couples and families in the greater Rice County area. He has previously worked for Rice County Social Services as a children's mental health case manager, and at the New Prague Senior High School as a school social worker. Most recently he served as the administrator at the Cannon Valley Special Education Cooperative where he directed mental health and educational services for students experiencing emotional and behavioral disorders.

He has extensive experience with children, adolescents, couples and families. He has treated clients with depression, anxiety, oppositional defiant disorder, conduct disorder, post-traumatic stress disorder, and substance abuse.
He is a former Division III athlete and has a strong interest in providing mental health services to student athletes.
Andy is happily married and is the proud father of three children. He enjoys the outdoors, health and fitness, baseball, and cooking.
---
Angie DeNardo Meagher is Licensed Professional Clinical Counselor. She has extensive experience providing services to children, adults and families. She specializes in helping people with many kinds of issues including: relationship concerns, parenting, grief, anxiety, depression, attention deficit hyperactivity disorder, and adoption and permanency.

Angie has degrees from Hamline University and the University of Montana. Over the course of her career, she has worked as a school counselor, a mental health case manager, and a therapist. Most recently she has worked at Rice County Social Services as a mental health case manager, assisting families to find appropriate strategies to manage their mental health concerns. She joined Dimick Counseling in January of 2022.
Outside of her professional life, Angie spends as much time possible with her husband, her three grown children and her pets. She loves spending time outdoors gardening and hiking, and she enjoys reading and cooking.